How Ticketless Parking works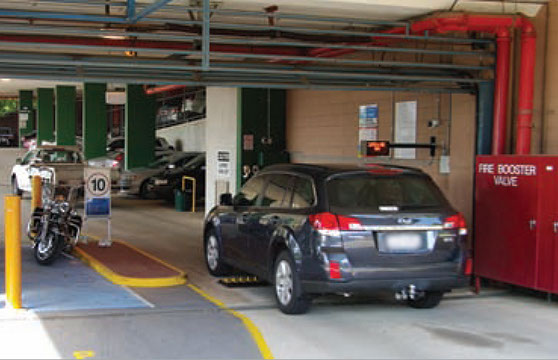 1. Enter the Car Park
At entry to the car park, your vehicle license plate number is recorded. After parking make a note of your license plate number. Jot it down or take a photo on your phone.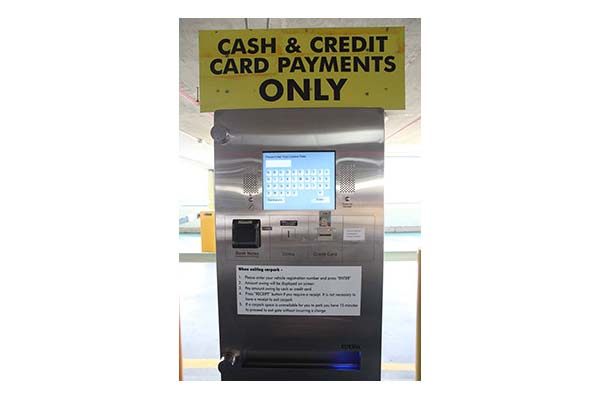 2. Leaving
Go to the Pay station before returning to your vehicle. For the hospital car parks pay stations are located at the end of the walkway from the hospital. For the Health Plaza car park enter the payment lane on first floor near the exit ramp.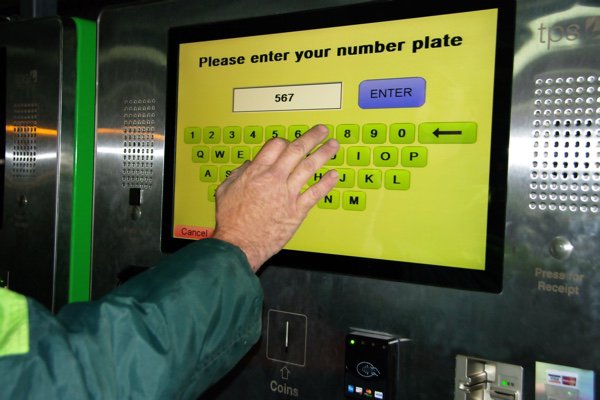 3. Paying
Enter your license plate number into the pay station touch screen where indicated. The amount owing will be displayed.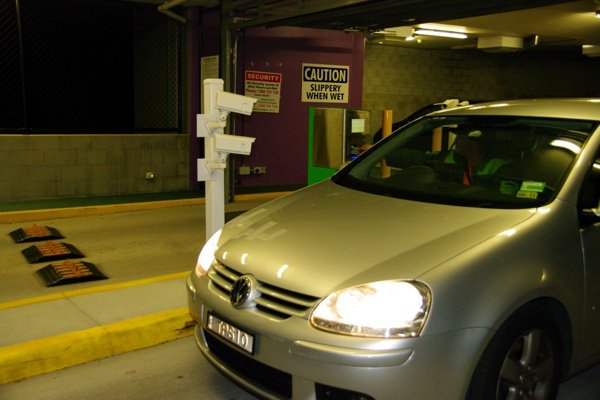 4. Paying at the exit
Parkers can chose to pay with Credit/Debit Card at the exit.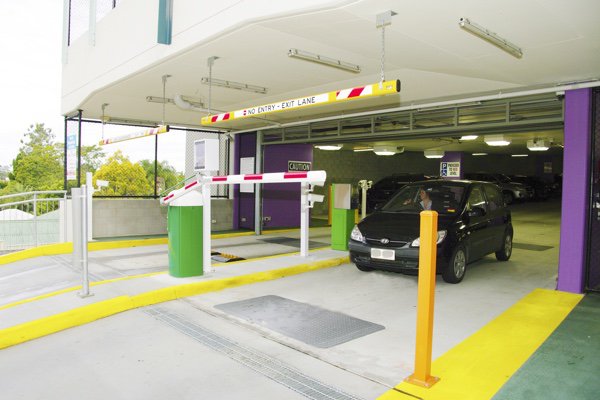 5. Exiting
You have 15 minuted to leave the car park from time of payment. At exit the cameras recognises your licsence plate and raises the boom gate.
| | |
| --- | --- |
| Time | Rates |
| 0 Mins – 1 Hr | $3.00 |
| 1 Hr – 2 Hrs | $6.00 |
| 2 Hrs – 3 Hrs | $9.00 |
| 3 Hrs – 4 Hrs | $12.00 |
| 4 Hrs – 5 Hrs | $15.00 |
| 5 Hrs – 6 Hrs | $18.00 |
| Maximum Daily Rate | $21.00 |
Hospital P1 and P2 – 2.1 metres
Health Plaza – 1.8 metres
Hospital P1 and P2 – open 24 hours
Health Plaza – Monday – Friday 6am to 6pm
Pay stations are located:
Hospital P1 & P2 – at the end of the foot bridge
Health Plaza – enter the payment lane on the first floor near the exit ramp
Please make payment before exiting the car park. Payment can also be made at the car park exits using the Pay on Exit machines. (Credit/Debit Card Only)
Cash – Make your payment at the pay station
Card – Pay at the pay stations or at exits. Cards accepted: Mastercard & Visa
*American Express, Dinner Club and EFTPOS not accepted